ISail Whitsundays is a family owned company. We are all passionate sailors who are here because we love the water and the Whitsundays Islands. A quality 'small group sailing tour' is one of the best ways to explore the magical Whitsundays. The islands deserve much more than a quick visit to some highlights. Sailing into the sunset, dining under the stars, enjoying a morning coffee watching turtles coming to the surface, getting to know new people and experiencing moving under the power of wind alone are all things which should be experienced at least once in a lifetime.
Each tour is dedicated to uncrowded locations, high quality and personal service. This is only possible with a small group of guests. Our boats carry a maximum of 10 passengers per tour. Our tours are for everyone: couples, groups of friends, backpackers, parents travelling with daughter/son or families. Our boats are also great and affordable for private crewed charters.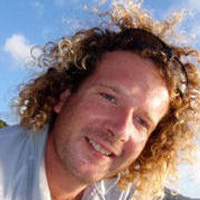 LUKE
Luke's first sailing championship was won at the age of 9 on a tiny single handed dinghy called "Spunky". During his teens he spent all his free time training in the olympic laser class dinghy. He kept his parents happy by telling them of plans to become a lawyer when all along he dreamt of sailing tropical waters for a living.
Luke has competed in over 1000 races and has around 14.000 ocean sailing miles under his belt. Luke's devotion is everything on and in the water. He loves snorkelling and has spent countless hours exploring the underwater beauty of the Whitsunday Islands. A true waterman.
E: luke@isailwhitsundays.com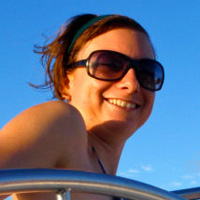 ISABELLE
Isabelle met Luke on her Whitsunday Sailing tour aboard 'Siska' back in 2006. She fell in love with Luke, the tropical lifestyle and exiting watersports (Luke took her sailing on his 14ft Skiff). And there is no more tranquil place than underwater amongst corals and fish.
The native german, now supports the business on both land (HR, operations, etc.) and sea (relief skipper): Simply the 'girl for every job' - das Maedchen fuer alles. In her 'other time' she enjoys diving, bushwalking and yoga.
E: info@isailwhitsundays.com